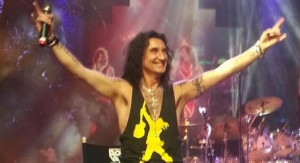 Joining RRO on "The Author Of Mystery" is the amazing Robin Mc Auley from McAuley Schenker Group and Survivor.
Robin was part of the "MSG" for three studio albums: Perfect Timing, Save Yourself, M.S.G., the live album Unplugged Live and the Japan only EP Nightmare: The Acoustic M.S.G.
He was lead vocalist of American band Survivorfrom 2006-2011 and performed lead vocals on the American leg of Michael Schenkers' 2012 Temple Of Rock tour. He is currently performing in the Las Vegas production of Raiding the Rock Vault.
Please visit Robin McAuley website at http://www.robinmcauley.com