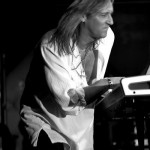 RRO Creator, Composer and Keyboardist – Gregg Fox
Throughout keyboardist Gregg Fox's professional career he has performed for hundreds of thousands of fans in major venues across the country and has recorded and performed with many well known artists from acts such as Heart, Asia, Bad Company, Jefferson Starship, Billy Idol, Slash, Blues Traveler, Queensryche, Quiet Riot, The Cult, Alice Cooper, Toto, Yes, Pantera, ACDC, Michael Schenker Group, AGT Winner Michael Grimm, Iron Maiden, Vanilla Fudge, Ozzy Osbourne and BB King. Read more…
---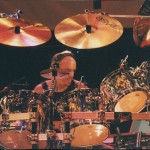 DRUMMER – Scott Rockenfield
The drummer on the first Renaissance Rock Orchestra song "Johann Sebastian Rock" is none other than Queensryche drummer Scott Rockenfield. Scott began playing drums at the age of 12. He had no lessons other than just wanting to explore his own playing by listening to bands such as KISS, RUSH, Van Halen, etc.
Read more…
---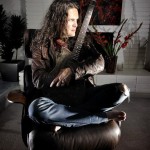 GUITARIST – Elvis Lederer
One of the guitarists for The Renaissance Rock Orchestra is the fabulous Elvis Lederer! Elvis is from Germany and has studied classical guitar since he was 8 years old with teachers from the Richard Strauss Conservatory in Munich. He also studied for 4 years at Berklee College of Music and is currently the assistant music director for Cirque du Soleil and the guitarist for the Criss Angel show "Believe" in Las Vegas. Read more…
---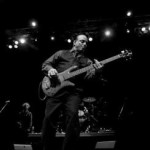 BASSIST – Michael "Bones" Gerbino
Our RRO bassist is affectionately known to his friends and fans as 'Mikey Bones'. Michael Edward Gerbino was born in Long Island, New York. At the age of 7, his artist mother recognized his natural interest in music and promptly bought him a piano and over the next few years adding a sax and trombone. Then everything changed when his older sister played him a T-Rex album and his brother turned him onto the Beatles, Sargent Pepper album. Read more…
---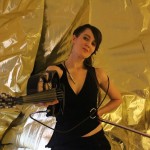 VIOLINIST – Laraine Kaizer-Viazovtsev
Our violinist on "J.S. Rock" is Laraine Kaizer-Viazovtsev. Laraine is currently assistant principal second violinist in the Las Vegas Philharmonic, and a violinist in Celine Dion's Vegas Show. She graduated in 1998 with a Bachelors from Bradley University and in 2000-Masters from Indiana University in Bloomington, IN studying with Mauricio Fuks.
Read more…
---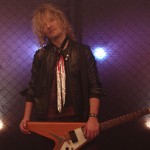 GUITARIST – Ryan McKay
On the song "First Light" RRO was pleased to welcome the addition of guitarist Ryan McKay to the ranks. Ryan is an award winning guitarist/singer/songwriter based in Phoenix. He has worked with several notable musicians including members of Black Sabbath/Ozzy Ozbourne, Dio, Rod Stewart, Alice Cooper, Lou Reed, Badlands, and Jeff Beck.
---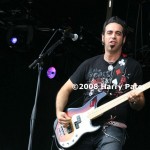 BASSIST – Francesco DiCosmo
Influenced by a musical family RRO bassist on "Alexanders'Symphony", Francesco Di Cosmo began singing at age five. He started teaching himself bass at fourteen and was inspired by various artists in rock, pop, blues, R&B, funk and fusion music. He studied music theory with Schuyler Collins from the Berkley School of Music, and voice with master vocal technician Nikki Cukor in New York. Read more…
---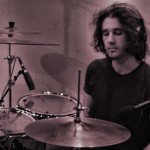 Drummer – Vinnie Castaldo
On the song "First Light" our producer/recording engineer Vinnie Castaldo got behind the drums to capture the perfect space and power for the piece.
Vinnie is a Las Vegas based drummer/producer/mixer who has worked with some of the biggest names in the business. He also runs the busiest recording studio in Las Vegas called The Tone Factory. Read more…
---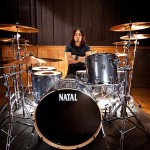 Drummer – Brian Tichy
RRO is very pleased to announce the addition of monster drummer Brian Tichy to its guest artist line up on the soon to be released "The Author Of Mystery".
Brian, (born on August 18, 1968 in Denville, New Jersey) is a drummer, guitar player, vocalist and songwriter. Tichy began playing drums at age eight and started playing guitar at age 12. His earliest influences include Led Zeppelin, Kiss, Aerosmith, AC/DC and Van Halen. Read more…
---
Guitarist – Howard Leese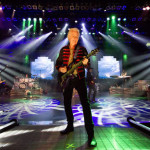 RRO is very proud to have Rock And Roll Hall Of Fame Inductee guitarist from Heart Howard Leese join us on "Alexander's Symphony"/
Howard played with Heart for 22 years (1975 through 1997) and continues to record and tour as a solo artist, and as guitarist with The Paul Rodgers Band and Bad Company. Read more…
---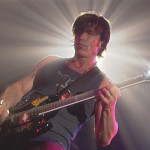 Guitarist – George Lynch
Guitar master George Lynch became a part of RRO for "The Author Of Mystery" where he does what he does best with a mind blowing solo that is "creme de le creme" Lynch. George is best known for his work with the bands Dokken & Lynch Mob. Also considered to be one of the most inspiring guitarists of the famous 80′s glam metal and hard rock scene George is known for his unique style in playing and sound. Read more…
---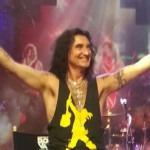 Vocals – Robin McAuley
Joining RRO on "The Author Of Mystery" is the amazing Robin Mc Auley from McAuley Schenker Group and Survivor.
Robin was part of the "MSG" for three studio albums: Perfect Timing, Save Yourself, M.S.G., the live album Unplugged Live and the Japan only EP Nightmare: The Acoustic M.S.G. Read more…